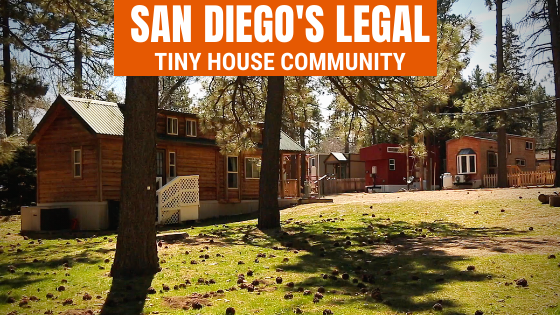 San Diego's 1st Legal Tiny House Community! Insights & Tours
Tiny House Parking and Long-Term Rentals
Welcome to Tiny House Block! It's the first legal tiny house on wheels community in San Diego County, California.
Back at the beginning of March, we were fortunate to visit before the shelter in place orders came down after meeting Jon and Melissa Block at TinyFest California. They were kind enough to extend an invite to their invite us to their unique tiny house village.
It's home to 18 long and short-term rentals and seven rental lots. Importantly, if you need parking for your tiny house on wheels, spots are currently available!
Tiny House Block opened its doors one year ago, after taking over a run-down RV park, full of abandoned trailers and crumbling infrastructure. Fortunately, the property grandfathered in for extended stays, making year-round THOW living legal.
Another top benefit of the park is an on-site cafe and the absolutely beautiful location in Mount Laguna. It's a small mountain town in the Cleveland National Forest, a stop along the Pacific Crest Trail.
Believe it or not, it's also just 1-hour away from downtown San Diego.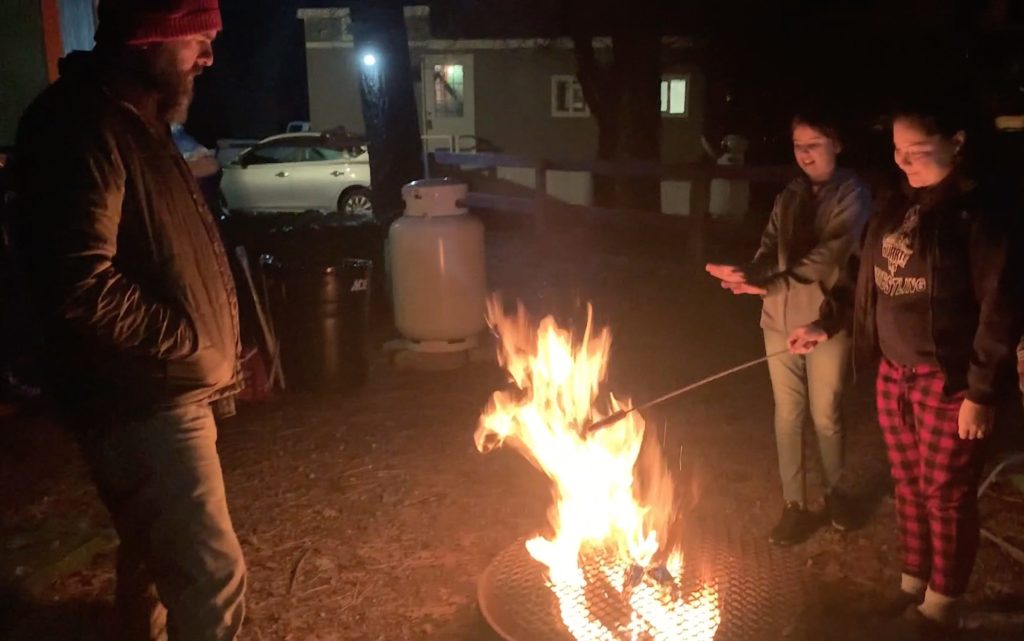 During our visit, we most enjoyed connecting with full-time residents. Nicole and Adam currently live in a rental. Though, they plan on building their own custom tiny house to better suit the needs of their growing family. After it's complete, they'll bring back to the community.
Nicole and Adam have become friends with other full-timers at Tiny House Block, Erin and her 10-year-old daughter Paulina.
Together they regularly through potlucks around the fire. And they're excited to see new neighbors move-in, especially anyone with kids!
"Simplicity; the simple life. We're not bogged down with a bunch of stress and responsibliites. We come and feel like we're on vacation."

-Joy on why she loves living at Tiny House Block
Side note, Joy is the founder of JOYkwondo.com. It's an online gym for your mental health! Instead of providing you with equipment to build muscle and lose weight, her techniques provide equipment to build confidence and lose fear.
More legal tiny house parking opportunities are expected to come to the city of San Diego in the near future. Read more about the zoning process here.
Exclusive Content
Monthly LIVE tiny living discussions with extended Q&A, plus BONUS content, like behind-the-scenes filmmaking and tiny home life insights.
Early Access
See new videos first, get first dibs on new online courses and more!
Exclusive Giveaways & Discounts
Win tiny living festivals passes, and more!
Join today!