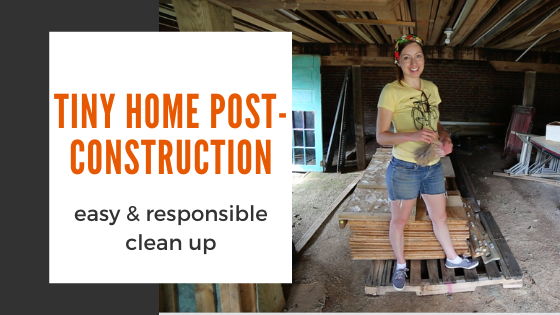 Tiny Home Post Construction Cleaning: 7 Tips to Help You Get it Right
Clean-up is an essential part of the tiny home-building process. Here are seven tips to help you with your post construction cleaning.
You're about to finish your big construction project finally, but now your tiny home and the building site is a mess.
A complete mess.
How on earth are you going to get everything cleaned after a construction job? Dust, trash, dirt, and discarded items everywhere. Although it can seem daunting, once you break it down into actionable steps, it can be easy.
Clean up is also a matter of being responsible and respectful. You are likely building your tiny house on someone else's property. It's always a good idea to leave it better than you found it.
If you're wondering how to tackle post-construction cleaning, keep reading for our seven top tips to help you get the job done to a high standard.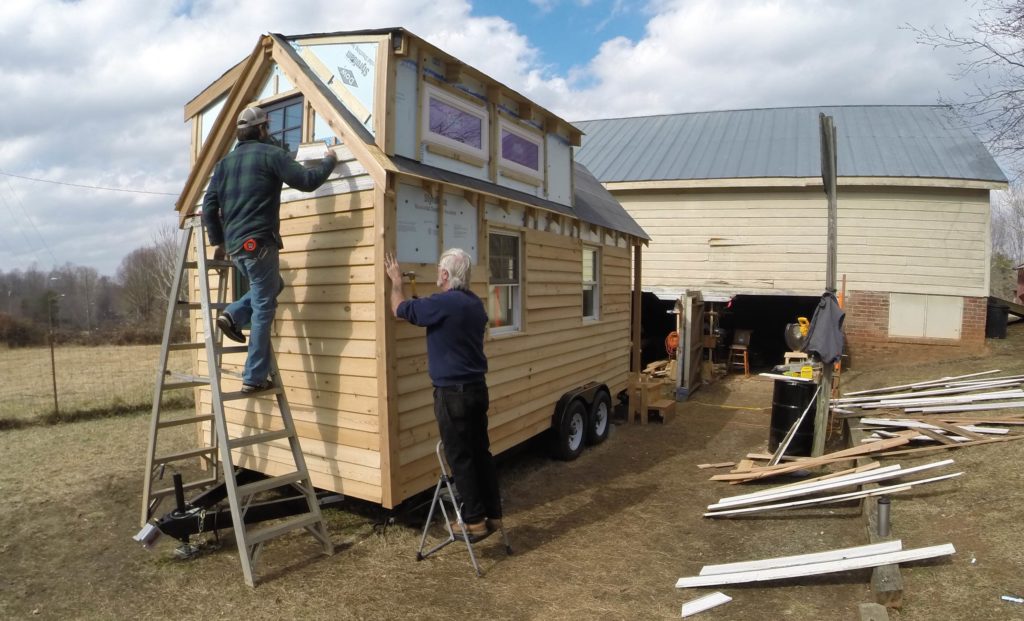 Gather Supplies
Before you start your post-construction cleanup, make sure you have all the supplies you need.
This may include large trash bags, brooms, dust masks, cleaning rags, drop cloths, scrub pads, and all-purpose cleaner.
Throw Away Trash and Pass On Leftover Materials
First, throw away or recycle all large items of trash. After construction, there's likely to be quite a few bulky items like drywall and packaging, so get rid of these first.
It is often easiest to use a rubbish removal service to dispose of large items.
Also, look up options for selling or donating leftover materials to local salvage yards and reuse centers. Of course, you can also do this via Craigslist or Facebook Marketplace too.
Think of this as a way to responsibly get rid of leftovers, and a way to pay it forward. If you're like us, we scored excellent free and low-cost recycled items in our tiny house build.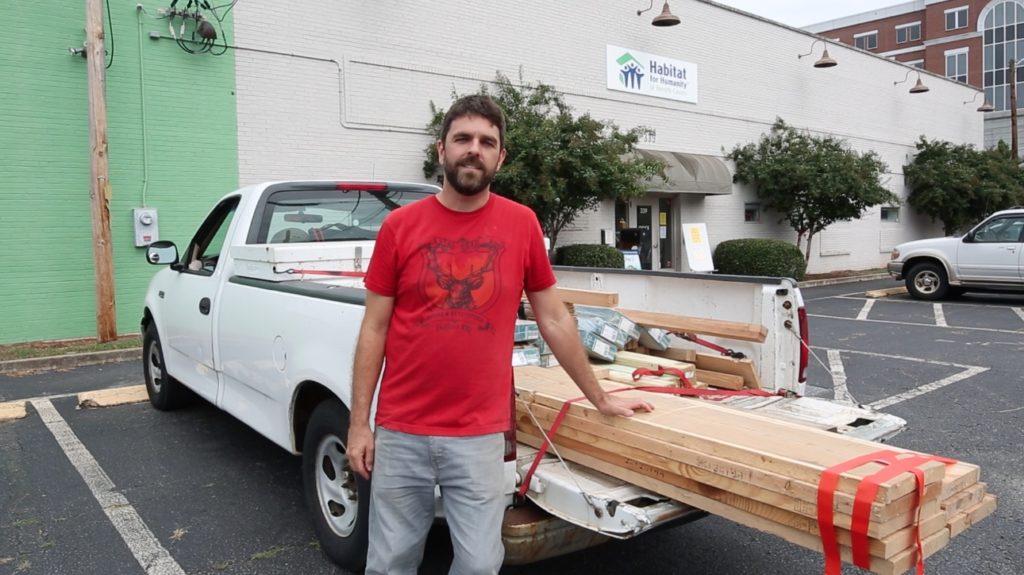 When our construction was complete, we had a huge mess and pile of discards.
Amazingly through Craigslist, we found homes for almost everything, either through selling the quality stuff and giving away the rest.
This even included little scraps that we didn't think anyone would want
— 

someone wanted them for a DIY chicken coop!

So, all these folks helped us clean up our mess just by picking up our discards.
Rent an Industrial Shop Vacuum
After construction, there's usually vast amounts of dust, which can get spread all over the house.
The simplest way to clean up all the dust is with an industrial shop vacuum, which can be rented from most DIY stores.



Wipe Down All Surfaces
Construction is also going to leave dirt, dust, or debris on all the surfaces of your tiny home, so wipe it all away, so it doesn't get onto the carpet or on furniture when you bring it back in.
Clean Windows and Mirrors
Take the time to clean and wipe down all mirrors and windows in the tiny house, as they are likely to look streaky or dirty after a big construction job.
Remember, during your build, when you're done with construction in the bathroom, try to keep the door closed to help avoid debris getting on any mirrors and tiled surfaces.
Dust All Flat Surfaces
Your post-construction cleaning checklist will need to include dusting, as you're likely to see dust all over the tiny house!
Because it's so light, dust travels easily through the house. You'll need to clean ceiling fans, light fixtures, windowsills, and kitchen counters.
You can avoid some of the dust by covering surfaces before the construction starts with a drop cloth or tarp, secured with duct tape.
Power Wash Your Tiny Home's Exterior
Even for interior construction projects, you constantly bringing materials in and out of the home that can make a mess of your deck or walkways.
Also, roofing installation can cause much dust and debris across your siding.
Keep your exterior looking in pristine condition by giving it a power wash, removing dirt, mud, or dust.
How We Powerwash Our Tiny Home:
Tiny Home Post-Construction Cleaning is NOT Just for You
Cleaning after construction can be a big task, but it's completely worth it once you get to enjoy your beautiful new tiny home! 
Additionally, by responsibly and thoroughly cleaning up after your DIY build, you help provide a positive reputation for the tiny house movement.
Even with the broad popularity of tiny homes, the reality is we all are a very small percentage of the general population. So each tiny homeowner serves as an ambassador for our local community.
Be respectful, and you help create more acceptance for tiny housing!
Was this article helpful? If so, please browse some of our other tiny home articles on our blog.
The Ultimate Tiny House Design/Build/Transition Workshop
Sign-up for this acclaimed 16+ hour Digital Tiny House Workshop to learn how to build a tiny house, the legalities to be aware, how to make the transition to living tiny, and more!
INCLUDED with the DIGITAL WORKSHOP:
54 bite-sized, engaging episodes
Downloadable follow-along booklet for note-taking
Over $300 in FREE bonuses, from tiny house plans to more how to's
Digital Diploma upon full completion of the course