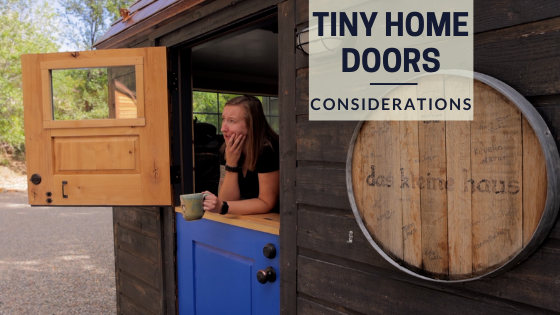 Tiny House Doors: Tips for Choosing the Right Kind
Planning your tiny house design?
Tiny homes have gained popularity due to their minimal carbon footprint, eco-friendliness, and low cost. While they offer several benefits, special considerations must be made, one of which is the doors.
Tiny house doors must be intentionally used to maximize your space. Importantly, the exterior kind needs to be solid and secure. While compact-size doors are the way to go to ensure you don't waste square footage inside your home.
When you start shopping for doors for your tiny home, be sure to think about the tips and options found below.
The Entry Door
Do you want a custom front door for your tiny home to best suit your small space and add flair. You can find a vast selection, and at the right size, at retailers like Doors Plus and others.
Keep in mind that many tiny home plans come with smaller doors. However, choosing a standard-sized option makes it easier to find those that feature the designs and styles you want at a lower price. It would also be advisable to consider a front door that swings outwards to ensure it doesn't take up any of your limited square footage.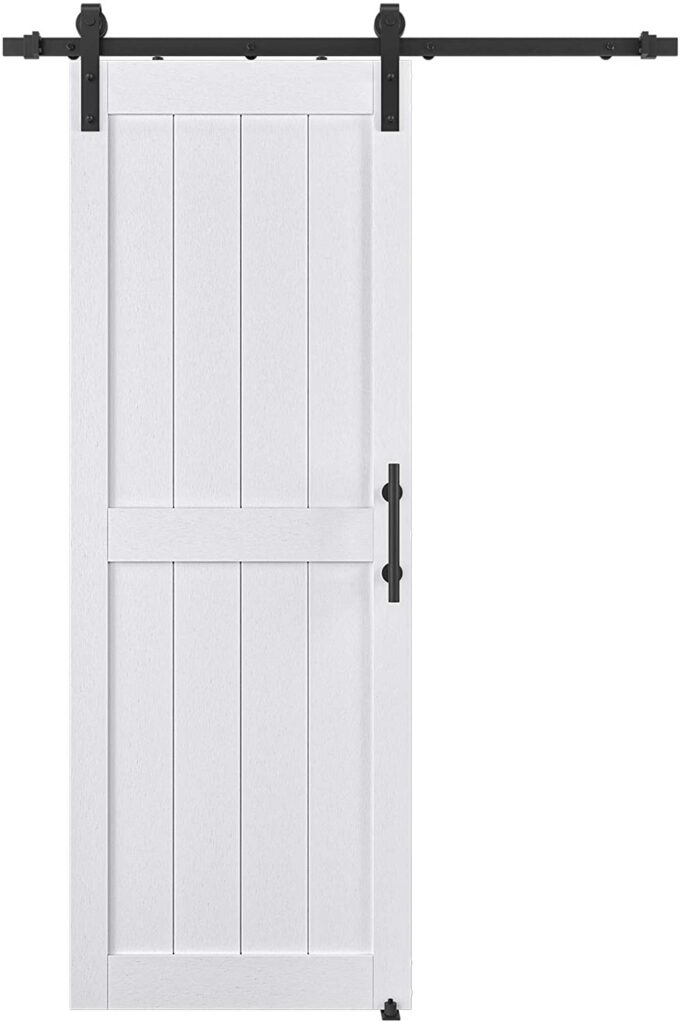 A multifunctional option is French glass doors. These double as windows to bring in as much light as possible into your tiny home. This is key to making the space feel bigger and more open. They can also serve to seamlessly connect your indoor and exterior living spaces—ideal for mild weather.
The Bathroom Door
Even if you live in a tiny house, you can still install an interior bathroom door. So think you have to rely on a curtain! A logical solution for smaller areas is a sliding door.
A top space-saving type is a pocket door, a kind of sliding door that vanishes when it is opened. Barn doors are another commonly used option for modern tiny houses. They are a stylish alternative that also serves as home decor.
Closet Doors
Do you want to hide clutter in your tiny home? You need closet doors! Again,  pocket doors are a smart option. Sliding bypass doors are also worth considering. Smoothly rolling from side to side, they give you full access to all of the space in your closet.
Bypass door hardware allows one door to slide in front of the other instead of swinging open into a room or closet. Choose from traditional wood or mirror inserts or one built with full-length frosted glass.
Privacy Doors
Based on the layout of your tiny house, you might be interested in installing privacy doors. However, you have to consider the amount of space you have.
If you're extra tight on floor space, a privacy screen could do the trick. Additionally, a well-placed storage shelving unit can separate a sleeping loft from the downstairs. Both options are space savers, and they don't impact the living areas of your tiny home.
If you have a little more available space, especially in extra wide tiny houses, Japanese-inspired sliding doors or room dividers can be a great choice. They are constructed with opaque or semi transculent paper or cloth and mounted on tracks at the top of the door frame. A sliding glass barn door is a similar option.
Considerations for Tiny House Doors             
Avoid the mistake of planning the doors after the main design for the tiny house is complete. Remember, you have to move furniture and other items in and out of the home, so you need to make sure your exterior door can accommodate this.
Interior doors are possible in some tiny homes, but you want to make sure they're not too bulky, make your space feel smaller, or block too much light.
Your best bet is to invest in a high-quality exterior door for tiny houses on wheels because they're subject to immense weather and rough conditions on the road. If you plan to purchase a door with glass panes, be sure to choose one with tempered glass, as it won't break while the home is being moved.
Your budget comes into play as well. Standard-sized doors are more affordable than smaller, custom sizes. Ultimately, finding the right doors for your tiny house will provide privacy without taking up space and add to your home's character.
DIY Custom Tiny House Doors - a Dutch Door!
Have you ordered our book yet?
Learn the history of the modern movement, get a breakdown of tiny home styles, and meet the passionate tiny community. The Beginner's Guide to Tiny Houses also discusses the pros and cons of micro-living―is a tiny house right for you, right now?
What people are saying:
"Most books about tiny homes are really just about the fantasy, with beautiful pictures in far-off places, but they don't tell you how to get from point A to point B. That's where this book comes in and fills in all the gaps!"