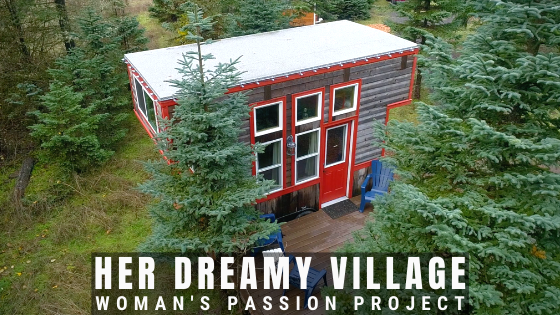 She Built Her Tiny Home Then A Rental Tiny House Village
Michelle Boyle created a beautiful rental tiny house village on an old Christmas tree farm property in Sherwood, Oregon. After building her own tiny home, she searched for ways to translate her passion for the movement into a business. The end result turned out more involved and fulfilling than she initially imagined.
In our latest Tiny Towns episode, Michelle shares insights into why and how she created her rental tiny house village.  Also, enjoy tours of two very different self-built THOWs—My Tiny Hideout, featuring a striking wi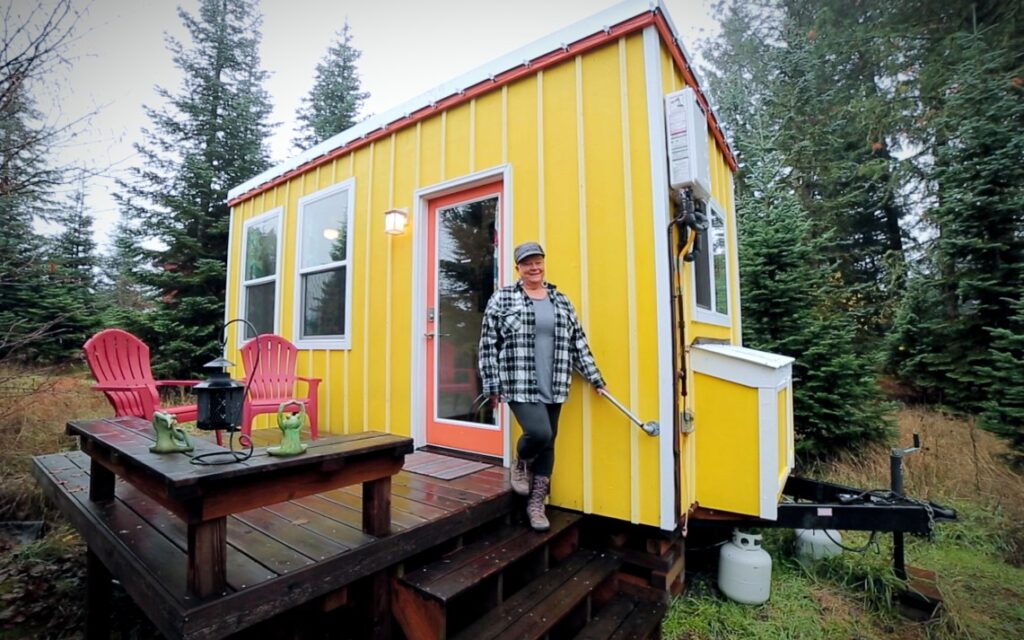 ndow wall, and My Tiny Perch, a tiny house with a downstairs bedroom.
"My tiny house that I live was actually set forth to reduce my overall living expenses. The concept of the village is the concept that I'm now going to increase my income.

I'm not going to lie one of the best things about the concept in general is I now have a comfort about my financial future that I literally never had before."

-MJ Boyle, creator of My Tiny House Village
An Ever-Growing Rental Tiny House Village
"My Tiny House Village" organically developed, resulting in a dreamy spacious layout. It's the kind of setup that many a tiny home dweller would love to call home—us included! Though this is a resort village, there's much inspiration to be gleaned for anyone interested in developing their own community. What's fascinating about this one is how beautifully it came together without an initial layout plan.
The property where the village is located plays a significant part in the success of the layout. Originally, it was a Christmas tree farm. But after some of the trees became infected with a disease, it was no longer a viable long-term business. Thanks to Michelle's craftiness, the owners now enjoy steady income once again from their property.

Watch a Tour of Michelle's Personal Tiny Home
Exclusive Content
Monthly LIVE tiny living discussions with extended Q&A, plus BONUS content, like behind-the-scenes filmmaking and tiny home life insights.
Early Access
See new videos first, get first dibs on new online courses and more!
Exclusive Giveaways & Discounts
Win tiny living festivals passes, and more!
Join today!