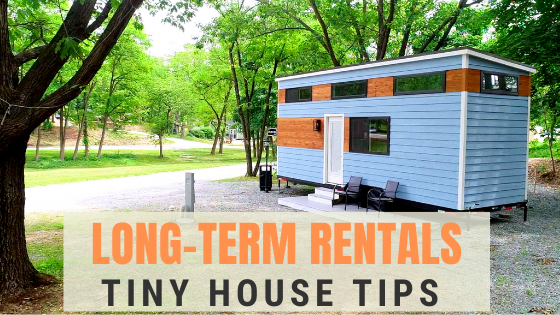 Tips For Renting Out a Tiny Home to Millennials
For many people, renting a tiny home is ideal.
Budget-wise, it can be an affordable option for young adults who want to start living modestly and save up before transitioning to a standard single-family home. And seeing as millennials find it practical to rent before owning a home, tiny home rentals are a great way to generate passive income.
If it is your first time renting out your property to someone else, prepare to confront some difficult challenges. It's not something you can succeed in unless you are fully equipped with the right knowledge and guidance.
Before renting out your tiny home for the first time, keep these essential tips in mind and make the most out of this profitable venture (financially and emotionally).
Check Your Local Zoning Code
The first thing that gets in the way of renting out your tiny home is local zoning ordinances and building codes. It's important to know that in some jurisdictions, properties must meet a minimum size to qualify as a rental. Additionally, for THOWs, look RV stay limits.
But other areas prohibit property owners from renting out their tiny homes.
Again, this all depends on where the tiny home is currently situated.
So, to be on the safe side, make sure you review local zoning ordinances before you consider renting your tiny home on your property.
Otherwise, local authorities may inform you about the possible land use regulations you violated. There's a good chance that the municipal government will reconsider your plans. But, unless you have a good lawyer by your side to challenge their findings, you might want to find other means to generate additional income.
Consider Amenities and Enhancements
If you are given the all-clear to rent out your tiny home, consider adding new features that not only raises the value of the property itself but also reel in tenants.
The very first thing you can offer is high-speed WiFi connectivity.
With many millennials working as freelance writers, web developers, and virtual assistants, this basic amenity goes well with their need to stay connected 24/7.
Aside from WiFi, you can also look into expanding or upgrading areas such as the kitchen and living room. You can add a sunroof to let in natural light or enhance the outdoor area, so it's perfect for grilling or having afternoon coffee.
Bear in mind that such enhancements could make the rent too expensive. It's always best to examine your options carefully and stay on the practical side, so you don't have to spend too much just to attract tenants.
Another important consideration is a lease agreement that is mutually beneficial for you and the tiny house renter.
This is your opportunity to create clear, respectful guidelines for expectations, like who's responsible for putting out the trashcans and preferred methods of communication.
Focus on Your Marketing Efforts
After enhancing your tiny house, it's time to engage potential tenants. Ultimately, you probably spent hundreds of dollars prepping the property, and you wouldn't want to put your investments to waste. It's a good thing that marketing your rental property isn't as costly as you would think.
Renters can look around for the right rental properties using online tools that narrow down their search based on specific preferences. When it comes to looking for single-family houses for rent in Gainesville, TX residents know about, you can find such properties through the help of local realtors.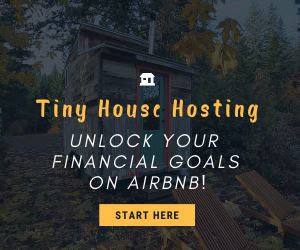 That being said, promoting your tiny home online can yield massive results if you know which channels you should be using.
You can try out platforms like Facebook Marketplace, Facebook groups like Tiny House Hosting & local enthusiast groups, Tiny Home Marketplace, or Zillow (for fixed homes) to engage potential renters in your area.
But if you are planning to turn your tiny home into a vacation rental, consider using Airbnb to get your property listed as soon as possible.
There are other ways you can promote your tiny home, so try to examine each one based on how well they can help you find the right tenants.
No matter where you post your listing, be sure to clearly communicate tiny house features, amenities, and location details.
Also, keep in mind the long-term renter, Millenial target audience is looking for an affordable rental.
With that in mind, lookup studio apartment rentals for rental price comparison. Can you undercut the market rate and still make a reasonable profit margin?
Get the Right Insurance Coverage
Often, owners of tiny homes treat property insurance as just another add-on when it can be of great help if something happens to your home or your tenants that results in a significant financial loss.
It's important to review your current insurance policy to see if it covers injuries involving tenants. In cases when your tiny house on wheels has stayed in place for a very long time, you can purchase manufactured home insurance. While it can cost more than a traditional home insurance policy, it can provide you with adequate protection, considering that tiny homes are vulnerable.
A tiny house is a great asset to have. It's easier to manage, and the demand for these types of properties are high among millennial renters.
Before diving right in, consider the tips above to make the most out of your tiny home rental.
Tiny Estates in Elizabethtown, PA is now converting numerous short term tiny house rentals into long-term rentals, like these:
Good Tiny News Delivered Bi-Monthly!
Sign-up for our newsletter featuring the latest good news, design inspiration, legal victories, and new resources to help you achieve your dreams!