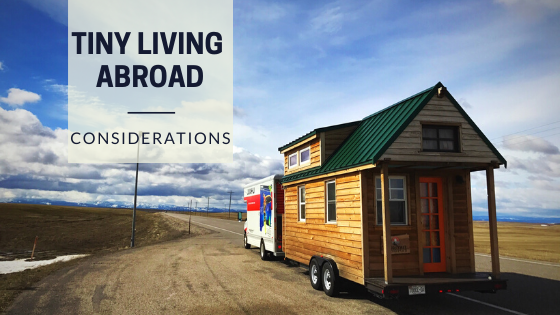 What to Consider When Taking a Tiny Home Abroad: Want to Try Out Life in Canada or Mexico?
New experiences and tiny home communities await outside the US. But what do you need to know before moving to a new country, even if only temporarily?
Living in movable tiny houses seems to be the perfect solution for people who've always wanted to be adventurous yet minimalistic. With only the essentials in tow, it's easy to get to where you want to be—as long as you got the legal necessities covered.
The main goal of the tiny house movement is to downsize your home and belongings so you can focus on what's most important for you, like saving for your future and building your personal relationships.
A "tiny house" is literally a small house that's built on a towable trailer. In a way, they work similarly to RVs and camper trailers, except that it's more durable, intended for year-round living, and looks like a real house. Of note, they are not typically built with frequent travel in mind.
Though, tiny houses can be relocated relatively easily to new parking spots. Besides moving for significant life changes, like a new job in a new city, curiosity might motivate a big relocation. A tiny house on wheels offers a low commitment way to try out new locales, even outside your home country.
Whether you decide to stay for a month or six months, here are important things to consider before attempting to move your tiny house abroad.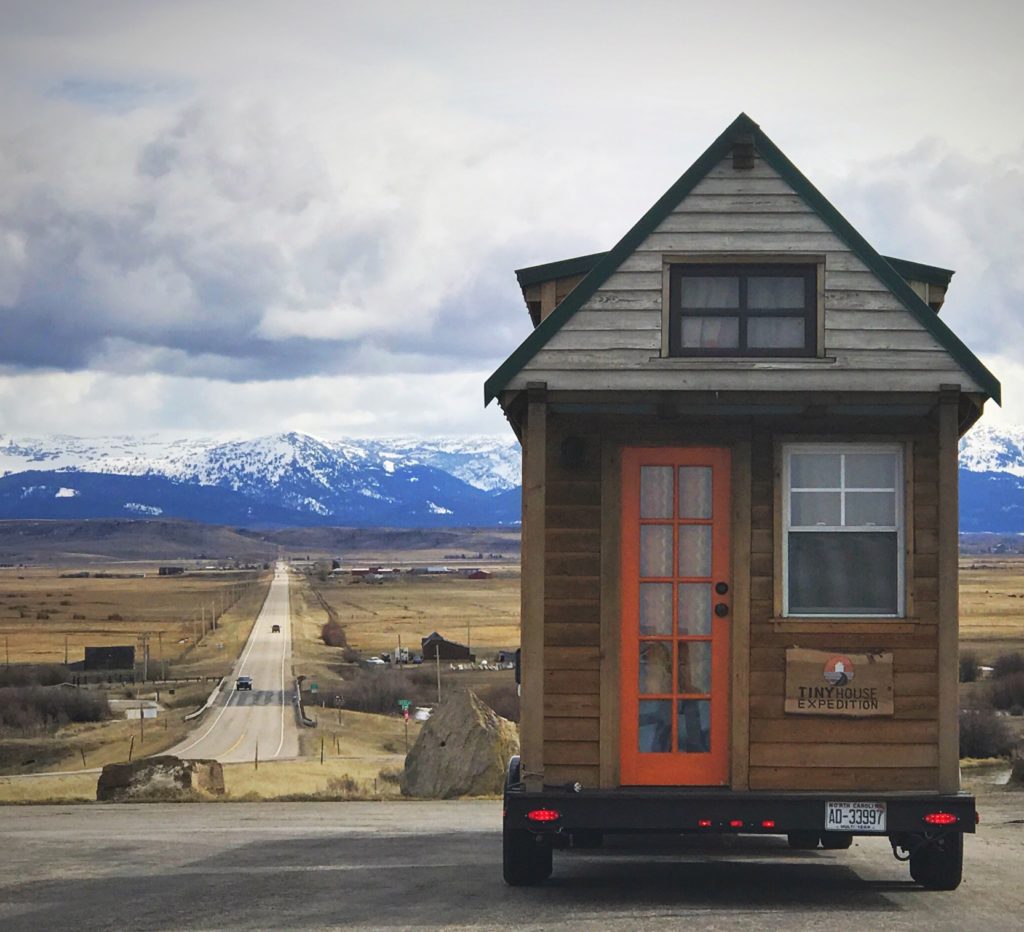 Making Your Tiny Home Living Abroad a Success
Transitioning to a tiny house isn't as straightforward as it first looks. Of course, there will be added complications if you're planning to go beyond your country's border to live in your tiny home in a different country.
For instance, if you're from the US and you're going across the Canadian border, you may need to find reliable, cheaper ways to send money to Canada to fund your tiny home lifestyle. You must also plan where exactly you're going, and how long you're going to stay in that place—guaranteed to be border crossing questions.
Ready to bring your tiny house on an epic cross-country adventure? Here are factors you need to consider to ensure success:
1) Legalities and Insurance
Is traveling abroad with your tiny home truly feasible? Make sure you know which types of documents you need and qualify for, so you can legally enter and stay in the country. For example, a US citizen with a passport can stay in Canada for six months for personal or business reasons. But entry can be denied if you have a DUI, among other restrictions.
For travel to Mexico, there are three types of visitor permits and visas you need to be aware of, varying by how long you plan to stay and what you plan to do.
Additionally, with the safety risks that come with tiny house travel, you want to consider "trip" insurance coverage or travel trailer insurance, if you're registered as an RV.  Be sure to ask if the insurance policy covers other countries, for both travel and parking.
2) Budget
With all the estimated costs that you've imagined, spending more than expected can easily happen if you don't set a strict budget. You want to research currency and pricing differences between countries. For instance, gas can cost as much as 30% higher in Canada than in the US.
To set a realistic budget, include:
Passport or visa costs
Work permit cost, if needed
Cost of living: food, gas, parking arrangement, etc.
After doing your cost research, add around 10 to 15% to the initial estimate so you can have a cushion for any unexpected expenses. This is essential, so don't get stranded without enough funds to return to your home country, when needed or desired.
3) Tiny House Parking
The next big factor that must be considered is where you're going to put your tiny house once you arrive in a new country. Winging it is not a good idea.
Look into available RV parks and campgrounds. Both will provide convenient access to utilities. Another option is networking in local tiny house enthusiasts groups for parking on someone else's land, like a backyard or farm.
Check out this new mountain tiny home community in British Columbia on SearchTinyHouseVillages.com!
4) Source of Income
This is another essential thing to consider. You'll be living in a tiny house abroad, so how are you going to fund yourself while you live there?
Perhaps you've saved up enough to live worry-free for several weeks, on an extended vacation. But if you plan to stay for months, you may need to consider employment options.
If you work in a job that requires you to be physically present in an office, you'll need to have work visas or work permits. Will you be working remotely? In that case, you must ensure that the pay can cover the cost of your living.
Conclusion: A Tiny Home Abroad Means Big Responsibilities
Tiny home living in another country could be the adventure of a lifetime. However, thorough planning is a must. Make sure that you familiarize yourself with all the legal requirements before attempting to cross the border with your tiny home.
Read about our Canadian border crossing experience with our tiny house here.