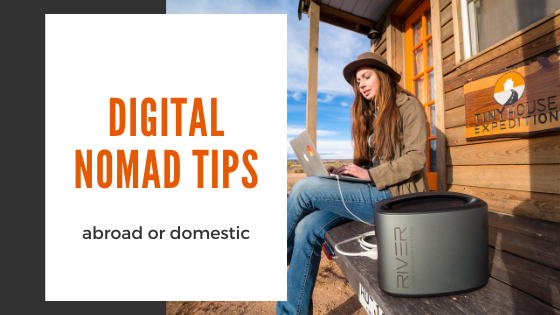 6 Essential Tips For Nomadic Living
Considering nomadic living?
Now that almost everything can be done virtually, it makes sense for many to pine for a nomadic lifestyle. Having the freedom to live anywhere, move anywhere, and live life on the road seems like a big adventure. 
But how do you fund a life of endless camping and traveling? What happens to bills, and how do you earn money? How about food? Should you bring your own kitchen, stove, or one you can take anywhere?
Nomadic lifestyles come in many forms, from van life, busses/RVs, THOWs to backpacking, or hopping from various co-living locales via a membership program. Also, you can break it down to digital nomads working via internet connection wherever they are, off-grid nomads living on public lands, and everything in between, like working seasonal jobs here and there.
Being a citizen of the world is not for everyone, but it's a dream come true for many.
If you're thinking of taking off for a new adventure, here are some essential tips for enjoying nomadic living: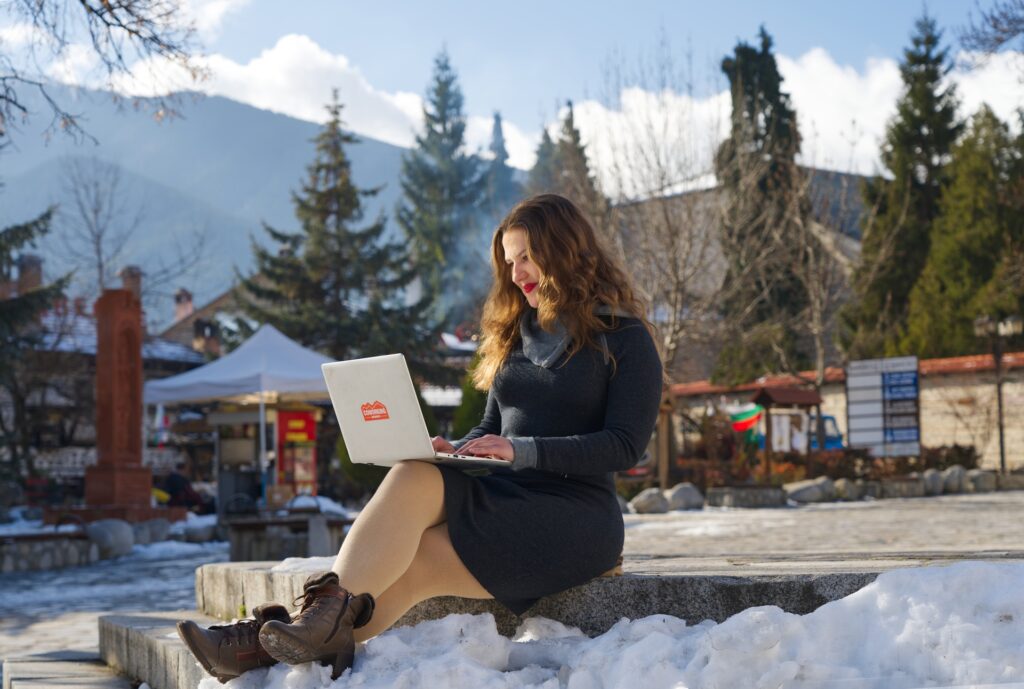 1) Pay Off Your Debts Before You Leave (to the best of your ability)
Nomadic living is a challenge and there are many things to think about. Lighten the load by settling debts that can tether you to where you came from. If you get your personal finances in order at this stage, you'll be better off with funds while on the road.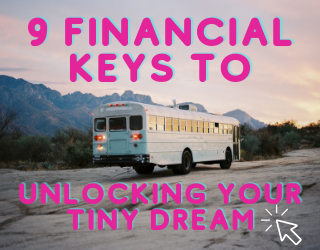 If things don't go according to plan immediately, you'll also possibly rack up more debt as you go along. It will be best to give yourself that breathing room instead of carrying past debt around while you explore freedom and flexibility.
Of course, paying off all debts isn't a requirement for nomadic living. But the lower your monthly expenses, the more security you'll have while on the road especially when unexpected expenses arise. Importantly, you don't want to find yourself in a position where you racking up credit card debt to maintain your nomadic lifestyle.
2) Find A Way To Make Money Remotely
Since you'll be moving around a lot, your means of income should be able to travel with you. Luckily, the digital era gives nomads an endless list of opportunities to earn money online. You can start a blog, do consultancy, create content, or teach online. However, remember that these are still jobs, so don't expect to just cruise along. Achieving a work/life balance while on the road, means  This still requires a lot of hard work and commitment for you to earn enough and keep funding the nomadic lifestyle. Not to mention hustle to maintain a WiFi connection!
There many great sites for finding remote work, like Penny Hoarder's work from home listings, Remote.co, and FlexJobs.
3) Stay Connected Smartly
The only way anyone can sustain a nomadic lifestyle is to get fully digital. Explore e-wallets and digital banks to make moving money and paying bills easier regardless of where you are. Use a good VPN so IP addresses don't affect your access to region-specific accounts and websites. Sign-up for virtual phone numbers so you can make calls anywhere.
For digital nomadic living abroad or in your home country, internet connectivity is king. You need to equip yourself with a phone hotspot, mobile hotspot, and even multiple mobile accounts for max access (like AT&T and Verizon).
Check this incredible deal from nonprofit, Calyx Institute, offering unlimited 4G / LTE Wi-Fi data and a mobile hotspot from Sprint for members! We learned about this from a nomadic skoolie dweller/digital nomad who parked almost solely on public lands.
4) Plan Out Where You Will Go
Being spontaneous is tempting, but there are many legal grey areas when you're working as a digital nomad. Most of the time, for international nomadic living, you'll be entering countries as a tourist, and you're technically not supposed to work in a foreign country without a work visa. 
Some common locations where digital nomads don't encounter too many problems are Thailand, Mexico, Indonesia, Portugal, Spain, and Colombia. Other countries give out remote work visas like Estonia, Georgia, Barbados, and Croatia.
And then there are times when you just can't find any accommodation where you are staying. So then, being prepared to camp comes in really handy. This is another time where if you get organized to save time, things will go a lot smoother. Just making sure you have a tent, sleeping bag, and all the basics is enough in most cases.
For nomads in mobile rigs, planning your parking helps prevent headaches especially for overnight stays. You can still be spontaneous, but having an idea of where you can park in a general area is helpful, like RV-friendly businesses. Check out this post for boondocking tools!
5) Get Rid Of Your Things
Just like debt, keeping all your belongings will create an invisible tether to where you're originally from. Living a nomadic lifestyle also means knowing how to embrace minimalism. Imagine being a light packer for as long as you're a digital nomad. There's also something very liberating about letting go of all the unnecessary material belongings. 
List them on Facebook Marketplace, Craigslist, or eBay. Of course, this doesn't mean that you have to get rid of every single thing you own. Keep sentimental and important items like photographs or unique souvenirs. If you have highly valuable items, it may also be a good idea to keep them in storage. You can also ask family and friends to store them for you for free.
6) Have A Backup Plan
It's a great adventure to be a digital nomad but know that there's a possibility not everything will work out as planned. You may not find work, a family emergency might come up, natural disasters and political unrest might plague your destination, and so on. Experiencing a worldwide pandemic is the last thing anyone expected to happen, right? 
This is why you must have an emergency fund set aside beforehand. This will allow you to fly home immediately if needed, have money for extra accommodation, or even ride out a few months without income. Separate your emergency fund from your spending fund so you can clearly track your budget and know how much you have in case of an emergency.
Once you're on the road, make it a habit to keep adding to your emergency fund when you can. The best time to set it up is when you DON'T need it.
A look at nomadic living in tiny houses on wheels
Digital Magazine Dedicated to Tiny Home Living
Do you have more time at home? Enjoy some inspirational reading from Tiny House Magazine!
Discover different types of tiny homes from liveaboard boats to Alaskan yurts, converted school buses, and more.
Try recipes from a tiny house kitchen. Each month we feature a recipe from the Tiny House Foodie. Learn to make it work and still cook like a pro.
Read excerpts from books on tiny houses, downsizing, and a host of other related topics.
Each month brings new topics and new, exciting articles!