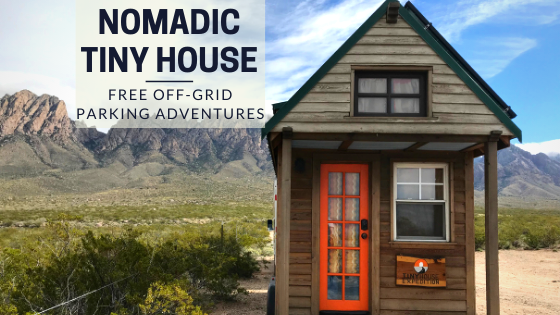 Nomadic Tiny House Boondocking Experiences
Enjoy a throwback Thursday look at our past nomadic tiny house boondocking experiences across the west.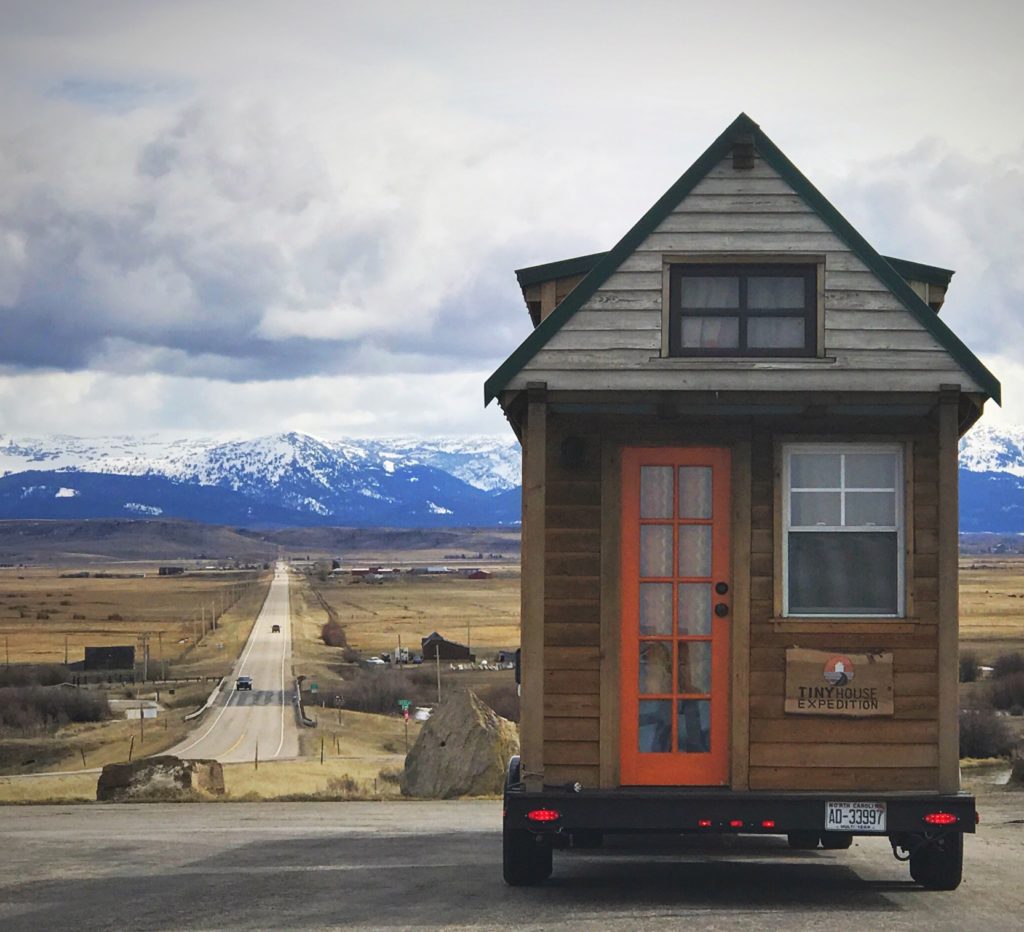 For four and half years, our traveling tiny home zig-zagged across the United States as we explored our vast, beautiful country and the nationwide tiny house movement. We found that parking opportunities expand dramatically when you can easily pick up and relocate. However, upfront legwork is required.
Of course, in the west, RV parks and campgrounds are often readily available. Expect to pay $30-65 per night, just a few feet from neighbors on either side. On the upside, partial or full hookups can make daily life feel pretty luxurious.
When we traveled regularly, we'd occasionally stay at RV parks to enjoy the perks of connectivity. But frequent nomadic tiny house travel ain't cheap. So that led us to take some cues from adventurous RVers and the van life community by searching out free off-grid parking, aka dry camping or boondocking.
Tiny house boondocking provided us an excellent way to save money. It also led us to many unexpected adventures and incredible nature experiences.
Key takeaways for successful nomadic off-grid tiny house living:
Research available free boondocking opportunities via sites like:
Scout the physical location ahead of time on Google maps satellite view. You want to get an idea of parking spot access, the ability to turn around your rig, cell service, etc.
Whether your tiny house boondocking in nature or in a town, you need to be as self-sufficient and self-contained as possible. These are the keys to maximizing your parking opportunities. Be equipped with on-board water tanks, off-grid power sources, and an adaptable leveling kit ability.
Leave no trace. For so many reasons, this is everything. From respecting the land to ensuring boondocking sites remain open to the public, you must clean up after yourself. Additionally, be kind to your nomadic neighbors.
Leave your comfort zone behind.
On numerous occasions, we made new friends by merely saying hello to fellow travelers. Many a pleasant evening were spent with nomadic tiny home dwellers in dope rigs, European tourists, and even friendly security guards.
Nervous meeting strangers? We get it. Our advice to break the ice, just smile and wave. Also, remember, a traveling tiny home is a natural conversation starter.
The more you road trip, with or with your tiny house, the more you see that we all have more in common than you might think.
Tiny House Boondocking near Moab, Utah
Tiny House Boondocking near Las Cruces, NM
Off-Grid Tiny House Parking across Northern CA
The Ultimate THOW Travel How-To Guide
Learn the ins and outs of traveling with your tiny house on wheels, whether you are planning a one-time move OR a road trip.
We share our extensive first-hand experience traveling with our tiny home over 55,000 miles. Our hope is to encourage and empower your own DIY travel experience.
With the right preparation you'll be able to it the road, safely, and have the time of your life. Sign-up here.