The Different Tiny House Plumbing Options You Should Know About
Choose the right tiny house plumbing and water system option for you.
Currently, 63% of Millenials in America say they would like to purchase a tiny home. These homes are quite popular among Americans in other age brackets as well.
The reasons for the rising popularity of tiny homes are many. For example, more than half of tiny homeowners have more savings compared to the average American.
Of course, living in a tiny house has its challenges too. One of them is figuring out how to create a suitable plumbing system for the home.
Experts on tiny home living recommend that you consider different tiny house plumbing options when thinking of a plumbing solution for your dwelling. In this friendly guide, we'll tell you all you need to know about tiny home plumbing, including both grid-connected and off-grid plumbing systems.
Read on to learn more.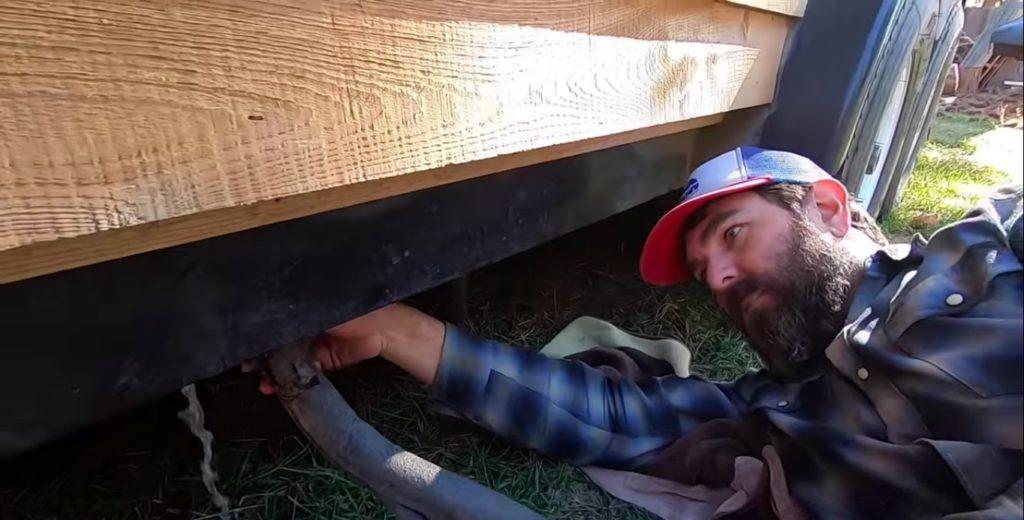 Grid-Connected Tiny Home Plumbing 
Many tiny home builders opt to be grid-connected, especially as permitted accessory dwelling units (ADUs), on single city lots, or in some community settings. If that's what you're looking for, then you can follow standard plumbing methods. That includes using full water pressure connection to the municipal sources.
The wastewater disposal, in this case, is via a city sewer system. Also, depending on your locale, it could be a septic system.
In grid-connected plumbing, you can make use of permanent connections that are plumbed directly into the grid system. Take note this is mostly done when a tiny house is foundation-built.
Though, in cities with zoning for movable tiny houses as ADUs, they require city sewer hook-ups.
Off-Grid Tiny House Plumbing Options
In case you prefer a tiny house on wheels (THOW, aka movable tiny house), then your best option is to design the plumbing system like an RV. To future-proof your THOW, you can build in the ability to switch to a flush toilet for easy city sewer connection.
An off-grid water system provides the most flexibility. The system includes four components which we discuss in detail below:
Tiny Home Water Tanks
All tiny homes with an off-grid tiny house water system require water tanks. Generally, three tank varieties are needed:
Freshwater Tanks
These storage tanks are for holding the water you'll be drinking and using for cleaning, like dishes and bathing. On average, Americans use 80 to 100 gallons of water per person every day. If you live in a tiny home, you'll need to reduce that number to between 5 and 15 gallons.
Low flow showerhead and faucets will significantly help with water usage management.
Further, it's time to change wasteful habits, like running the faucet during your entire toothbrushing routine. Additionally, nixing a flush toilet makes meeting this goal a piece of cake (more on this later).
The smartest option is to find an RV water storage tank with a capacity of about 60 gallons of water. Such a container will give you about a week's supply of water if you're alone. For more than one person, the tank will keep you supplied with water for several days.
Though we've made our 20-gallon fresh-water tank last a handful of days, this did involve no showers or maybe one military-style shower each. Ultimately, we wished we had gone with a larger option.
Don't forget to purchase a dedicated freshwater hose for filling the tank. You don't want to contaminate it by using an unclean or non-potable hose.
Greywater Tanks 
You'll need two tanks to hold wastewater, depending on your toilet choice. One of those will hold greywater. Greywater refers to wastewater that is without human waste, such as shower water, dishwater, and so on.
When shopping for a tank to hold greywater, you can choose either a standard freshwater tank or a black wastewater tank. That's because there aren't any pathogens in greywater, so any type of tank will do.
It can be mounted under your tiny home; school bus conversions always do this. Portable tanks are also available; these can often be stored under your tiny house, while parked.
It can be okay to let greywater back into the environment as long as you use bio-degradable products when bathing or cleaning. Though, please read up about best practices, as well as benefits of reuse.
Consider a simple grey-water system for your tiny home. Further, greywater permits are available in several cities and some states.
Another disposal option is running greywater into an RV sewer, often available in RV parks/tiny house communities. You can also use dump stations, or get it pumped out like RV blackwater tanks.
Blackwater Tanks 
A blackwater tank holds sewage. The container is typically opaque and features a high-density material to avert any leaks or damage. It's only needed if you chose an RV flush toilet.
The tank doesn't have to be as big as the fresh-water tank since only a small amount of the water you use throughout the day will be going down your toilet.
Water Pumps
Now that you've made sure you have sufficient water storage, it's time to think of the suitable water pumps for your pint-sized house. For tiny homes on wheels, you'll need a water pump if you intend to have traditional showers/faucets.
The water pump will connect to your power and water system and move water throughout the house. A pump works perfectly with off-grid connections, allowing you to enjoy a comfortable lifestyle, and can easily be turned off if connected to pressurized water.
The best water pumps for tiny homes produce minimal noise, such as the ones designed for RVs and boats.
Tiny Home Hot Water Heaters
A soothing hot shower is just what you need after a grueling day. When it comes to water heaters for tiny houses, you can decide between a traditional water heater and a tankless one.
A traditional water heater heats the tank holding the water and maintains the water at a specific temperature indefinitely. These water heaters are quite popular for conventional homes. However, they're unsuitable for most tiny houses on wheels because they take up lots of space.
A tankless water heater heats water instantly on-demand. It takes up little space and runs on either electric power or propane. For a tiny house dweller who wants hot water jetting, a tankless water heater will always be one of the best tiny house plumbing options.
The best off-grid option is a portable tankless water heater, and ventless options can be installed indoors, minimizing freezing concerns and winterizing needs.
Tiny Home Toilets
As you think about your tiny house sewer system, don't forget to give serious consideration to the type of toilet you choose for your home. Generally, there are five common varieties from which you can choose:
Composting Toilets
Cassette Toilets
Gravity Flush Toilets
Macerating Toilets
Incinerating Toilets
Each of these varieties has its benefits. Composting toilets, for instance, can break-down waste easily, without need for chemicals or water, and are easy to maintain.
A gravity or macerating toilet, on the other hand, works much like the conventional flush toilet, but require a black holding tank.
Incinerating toilets completely burn solid waste, so you never have to deal with it though can admit occasional pungent odors outside your tiny home, not ideal for close neighbors.
Get Your Tiny House Plumbing Right
For many Americans, the versatility and convenience of tiny home living are an irresistible allure. Once you've decided to make the transition to living in a tiny house, it's essential to research your plumbing solutions ahead of time so you can make the adventure a blissful one with a reliable water system.
Would you like to more advice for building or transitioning into a tiny house? Visit our blog and search by category.
How We Winterize our Tiny House Water System
Tiny House Design/Build/Transition Workshop
Sign-up for this acclaimed 16+ hour Digital Tiny House Workshop to learn how to build a tiny house, the legalities to be aware, how to make the transition to living tiny, and more!
INCLUDED with the DIGITAL WORKSHOP:
54 bite-sized, engaging episodes
Downloadable follow-along booklet for note-taking
Over $300 in FREE bonuses, from tiny house plans to more how to's
Digital Diploma upon full completion of the course