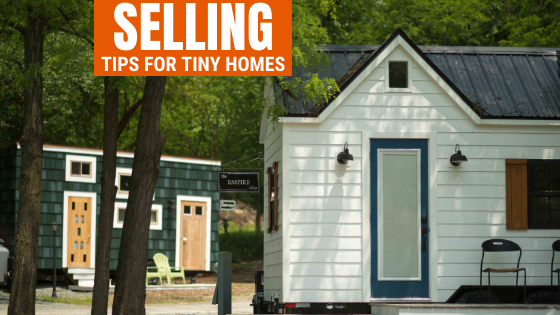 Tips for Selling a Tiny House
If you decided against renting your little home, then it's time to learn all about selling a tiny house.  You can develop an effective selling strategy by familiarizing yourself with the challenges unique to selling tiny homes.
Keep reading for essential tips for selling a tiny house.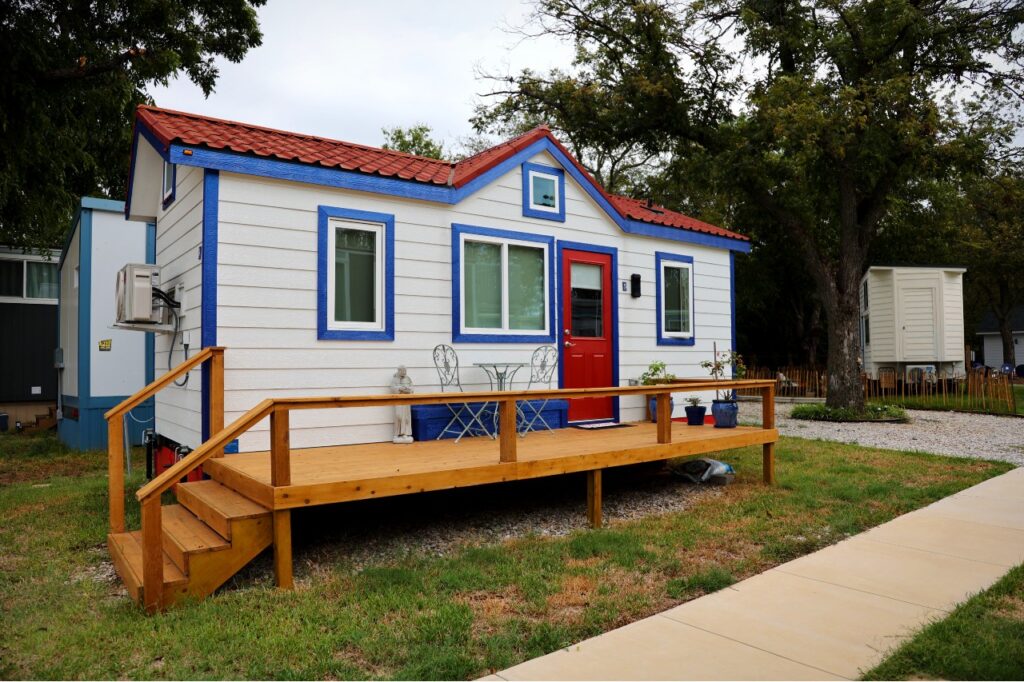 1) Make simple repairs
A thorough home inspection should give you a clear picture of your tiny house's condition. To make a solid first impression, consider doing simple repairs to improve the overall appeal. If you're tight on cash and can't afford to finance the quick fixes, you can sell your house as-is to homebuyers or real estate developers (for THOWs, think village owners with vacation rentals).
You can read this guide to selling a house to understand the real estate market to sell a foundation-based home quickly and at a reasonable price.
2) Price it to sell
Pricing a house to sell requires careful consideration to determine how long your tiny home remains in the market. While size plays a role in how a home is priced, other factors also come into play. When pricing your tiny house to sell, consider your home condition and its special features that set it apart from others for sale.
With overall demand for foundation-based and tiny houses on wheels at an all-time high, scarcity works in your favor. Location and the availability of other similar tiny houses nearby contribute to the sales price. Also, if you see that nearby similar homes are selling quickly, consider starting with a higher price. While pricing it, high may cause it to remain on the market longer, you can always reduce it.
However, it's advisable for foundation-based homes to reach out to a real estate agent. Their research and advice will help you price your home correctly.
3) Time your sale
Time is vital when selling a home. Understanding the tiny house real estate market will help you determine the right to sell for high returns on investment. You can wait for the seller's market when the demand for housing is usually higher than the supply, as it is now. Keep in mind that most tiny house builders currently have long waitlists making the resale market strong in many areas.
A shortage in housing means you'll sell your tiny house faster and for the price you set, provided it's reasonable. Observing local market trends can also help you maximize your house sale too.
4) Use professional, compelling images
Professional photos are essential when listing your tiny house for sale because potential buyers expect them. Using high-quality images, highlight your home's unique features to attract prospective homebuyers. Let in more natural light when taking the photos to create a large illusion of space.
If your budget allows, you can use professional photography services to highlight the significant parts of your tiny house to get more buyers interested.
5) Leverage virtual tours
Virtual tours allow you to show potential homebuyers a 360-degree tour of your home via video. It's a cost-effective marketing tactic that enables prospects to experience your space without being physically present, saving them time and money. A virtual tour also provides many visual details to help with their decision-making.
6) List your tiny house
Listing your tiny house gets out the word to more potential buyers that there's a home available for sale. The tiny house marketplace isn't large. However, through this niche market, you can find numerous websites and Facebook groups to list your property to ensure it reaches the right audience. This means your marketing efforts and resources won't be wasted on targeting the wrong group, increasing your chances of selling.
Facebook Groups: search tiny house classifieds, tiny homes for sale, and similar terms
Tiny house blogs (like ours!)
Zillow
Redfin
Craigslist
Facebook Marketplace
Selling a Tiny House
Whether your tiny house is permanent or on wheels, use these tips when the time comes to sell your small home.
Digital Magazine Dedicated to Tiny Home Living
Do you have more time at home? Enjoy some inspirational reading from Tiny House Magazine!
Discover different types of tiny homes from liveaboard boats to Alaskan yurts, converted school buses, and more.
Try recipes from a tiny house kitchen. Each month we feature a recipe from the Tiny House Foodie. Learn to make it work and still cook like a pro.
Read excerpts from books on tiny houses, downsizing, and a host of other related topics.
Each month brings new topics and new, exciting articles!