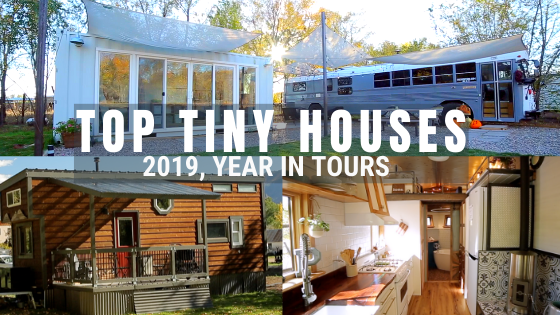 Viewer Favorites from 2019
Enjoy this look back at our top 5 tiny home videos of 2019! From unique tiny houses on wheels to a skoolie homestead, we share viewer favorites from the past year.
Featured Top 5 Tiny Houses:
Thank you all for watching, liking, commenting, & subscribing! We appreciate you. Happy New Year, and cheers to sharing more wonderful real-life tiny home tours and inspiring community projects in 2020!
For more top tiny house highlights of the past year, watch our Tiny House Life 2019 Year in Review video:
Everything in our Shop is now 25-40% OFF! Now until 1/5/2020