An Essential for Your Tiny Home: Portable Table Saw
Get creative DIY tiny home projects started with a portable table saw!
Are you building a tiny house, or anticipating many home improvement projects in your tiny home and looking for the best tool for your needs? You want to get the right tool. One versatile piece of equipment that offers the right amount of power, portability, and purpose is a portable table saw.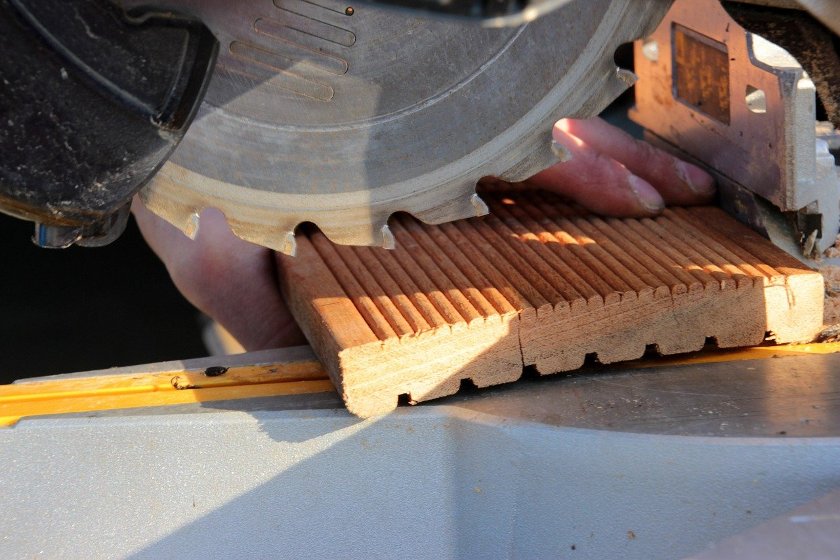 What Saws Bring to the Table
It is essential to think about which tools you'll need the most when living in your tiny home. Portable table saws have a range of benefits that make them ideal for doing projects in your tiny home.
Finding the best portable table saw will transform your projects and productivity.
Portability, Size, and Safety
Depending on how much you will be moving and where you are doing woodwork, the size of your saw will be critical.
If you will be doing most of your projects in your tiny home, then a saw with a small tabletop that is easy to carry would be best for your needs. Doing work for your tiny home is much easier with something that does not take up so much space and can move around without trouble.
You should always use extra care when handling a saw, but it also helps get a model with guarding features to ensure safety.
Lower Prices and Less Energy
Compared to their stationary counterparts, portable table saws cost much less, thus making them more affordable with surprisingly more versatility.
Since they are smaller, portable table saws require less energy for operation. Users usually need a 110-volt outlet since most portable saws generate up to 5,000 RPM with 15 amp motors.
Projects in the Cut
If you are a fan of mini Do-It-Yourself projects, then getting a portable table saw is the best choice for completing them in your tiny home. Whether it is making minor adjustments to furniture or recycling spare wood to make new additions to your home, you will need a good saw to get the job done.
A portable saw would be helpful for the following projects in your tiny home:
Making convertible furniture
Constructing tables
Creating bookshelves
Building an address number plaque (even if just for fun 😉
Developing wall planters
Cutting yard signs
Arranging wine bottle holders
Carving wood bookends
Cutting to the Chase
Now that you know what you do with your saw, you can have more confidence in knowing that you will pick the best one for you. To make sure you do it right, you need to be careful about choosing which saw you want to keep for years.
Always be sure to adhere to guidelines for the proper use of portable table saws. Exercise caution, especially when cutting and moving. Your safety should be your top priority when working. Ensure that the saw you choose is one that you are comfortable with using.
Compare prices, but don't just go for the cheapest options for the sake of cutting a deal. Remember that you get what you pay for—don't pay less and expect to get the best quality. Research which brands are the most trusted and have the best reviews. Look for opinions from owners of tiny homes and learn from their experiences with certain saws and how they fare in their spaces.
Portable Table Saw Bottom Line
A portable table saw is the ultimate essential tool for your tiny home. Take advantage of how portable and affordable these saws are, and get started on your next project with the best saw for you! You can make a wide range of projects, including small furniture pieces, containers, and signs that add more character and detail to your home.
The Ultimate Tiny House Workshop
A 16+ hour Digital Tiny House Workshop is your guide to a safe, fun, and fulfilling tiny house build and smooth lifestyle transition. Plus, you get $300 worth of FREE bonuses!!
Developed by Andrew and Gabriella Morrison, illustrious tiny house builders, designers, and educators. Further, this course breaks down important tiny living considerations so you don't have to spend countless hours in research.