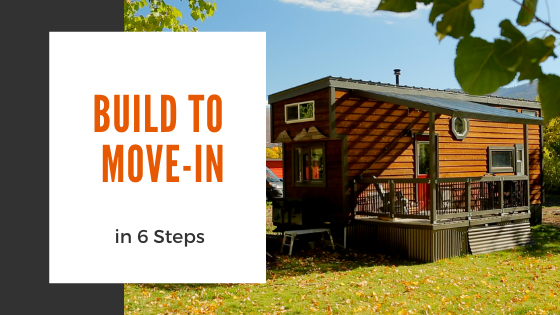 Build a Tiny Home in 6 Straightforward Steps
We breakdown six big steps for a successful tiny house build experience.
Are you tired of living in an apartment but don't need a big home to call your own? Or perhaps you are ready to scale down the size of your possessions and just need a small place to call your own? Whatever the reason might be, a tiny home might be the perfect choice for you.
Keep reading to learn more about how to build a tiny home that is perfect for you, beginning with essential research.
Know the Zoning Laws
Before you can begin planning your tiny home, you will have to first learn what the zoning laws are where you plan to build, especially if you want to put down roots. Zoning laws have a significant impact on whether or not you will be able to build in that area.
Most neighborhoods and areas that are very particular about what kinds of houses are built in their area since the perception is that it can impact the value of the other homes.
If the area you are considering doesn't allow tiny homes, you should consider moving to a more rural area.
Rural areas don't typically mind what type of homes are built around them as much since there is usually more space in between each other. These types of areas are more interested in living off the land and owning what you can afford.
You could also look for a tiny house community that will be filled with people living the same lifestyle and values as you. Learn more about different available THOW parking options in our in-depth guide.
If you like to travel, you could move your tiny house around the country, and get to try out new towns, as well as see the sights while having your home always nearby.




Create a Budget
Before getting started, you need to create a budget. Most banks don't offer a loan for these types of homes, so you will need to determine the cost to build a tiny house and then start saving and planning for it.
Your budget will vary greatly depending on if you build it yourself or work with an established tiny house builder.
Since you will likely have to finance this build on your own, you should decide whether you will pay for it with your savings, take out a personal loan, or borrow money from a loved one.
Builders often offer lender financing, but higher credit scores can be required.
If you plan on taking out a loan, be prepared for a higher monthly payment with a 10-year term. That might sound like a big commitment, but it will be much better than a 20-30 year mortgage for a much higher amount. Also, loans typically require a 20% downpayment, which can be tough to come up with.
If you need help with this, apply for the Operation Tiny Home Downpayment Assistance Grant.
Once you know how you plan on financing your new home, you can begin creating a budget that will help you work towards your goal.
Check out the build cost estimates on TinyHousePlans.com listings to help you determine the overall cost for various size tiny homes.
Design Your Tiny Home
Once you are ready to get started, you should take the time to design your tiny house. This is your opportunity to customize how you want your home to look, incorporate any special needs you might have or make areas for your spouse, children, and pets to call their own.
You will also need to know how much space your home will require, which depends on where you decide to live.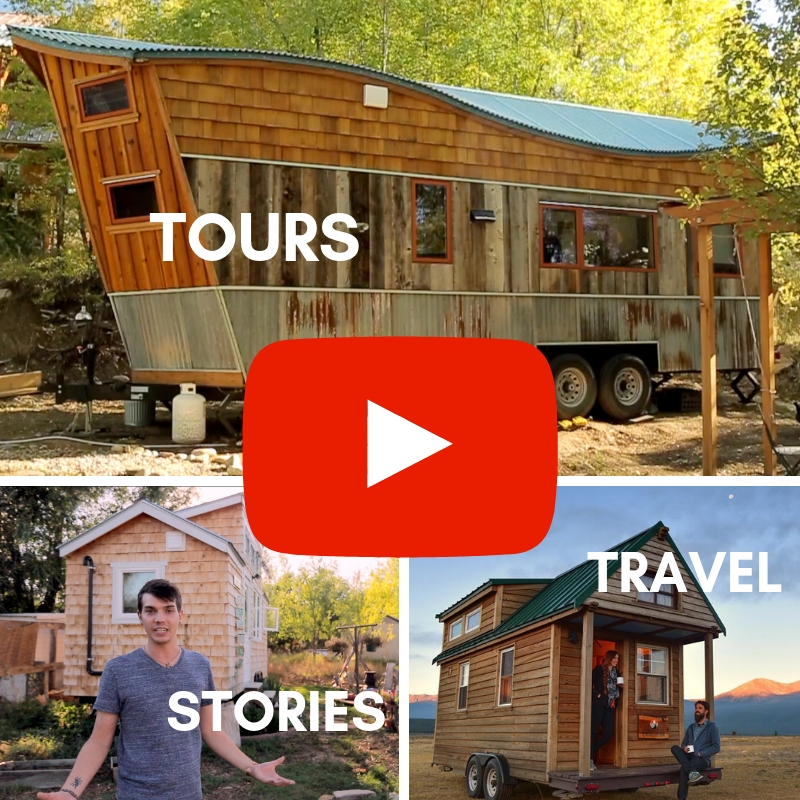 To help you visualize your needs begin by creating a dream board, Pinterest is always an excellent tool for this. We also recommend attending festivals, watching YouTube tours, and even booking a tiny house Airbnb (or two).
The more tiny homes you can experience, the better idea you'll have, what will work for you and what won't.
If you are going to be traveling with your tiny home, the dimensions will have to be roadworthy—smaller and lighter. If you are going to plant your roots and have a parking spot or property lined up, then you have more room to work with.
If you don't think you have the skillset to build your home yourself, then you can shop around for a building company that can build one for you. Remember to keep your budget in mind and make sure they will build it according to your design needs without breaking the bank.
It's always a good idea to get more than one quote, as well as customer reviews before making the big financial decision.
Think About Upgrades
After you have the design of your future tiny home prepared and your budget in place, you can see if there is any extra money left for upgrades. This is your chance to add better fixtures, countertops, flooring, or appliances to your design.
Since your tiny house doesn't have a lot of space, upgrading certain things, especially those sold by the square foot, can be easily done. Also, keep in mind, comfort and beauty, are even more important because of the intimacy of the small space.
If you don't have a lot of wiggle room left in your budget, then no worries, you can always upgrade these features at a later time.
Especially since owning a tiny home will ultimately save you money in the long run.
Building Process
Thinking of going DIY to save big on your tiny home build? If you are not a skilled builder, we highly recommend attending a tiny house workshop to help you break down the construction process into easy to follow steps.
You can do it yourself, but a little guidance goes a long way!
When you are ready to begin the building process, if you are doing it yourself, you should start by ordering your trailer or laying the foundation, depending on the kind of tiny home. Then comes framing, adding windows and doors, and then the roof.
Once the outside is finished, you can begin working on the interior. If you aren't a skilled electrician or plumber, you should hire one to come and do the work for you, to make sure its done right. Then you can begin insulating the walls, adding the drywall, painting, and finally, finishing the floors and cabinets.
As you can see, there many, many small steps needed to complete your tiny house. Focusing on the task at hand will help avoid overwhelmed feelings.
Though, if you're working with a tiny house builder, it's still a good idea to have a general idea of the step involved, so you know what questions to ask as you follow the company's progress. Otherwise, you might not discover that corners were cut until you've moved in.
Moving In
After the building process is finished up, you can now begin to decorate and get it ready for you and your family to move in. This is your opportunity to let your personality shine and customize it even further to just how you want it.
As you bring in belongings, you might realize extra shelves are needed, or decorative baskets for the storage loft or hooks to accommodate your jackets.
Though, you might realize more downsizing is needed.
To help get settled into your new home, you should hire a quality moving company. They can help you pack your things and get them safely to your new tiny house parking location and provide you peace of mind.
A builder will deliver your finished home but not your stuff. And if building your own THOW, your build site is unlikely to be your parking spot. That's where a moving help comes in.
Learn More About How to Build a Tiny Home Today!
If you are ready to downgrade your hectic life into something simpler and want to build a tiny home, you can do so with these easy steps.
Start with learning the zoning laws, create a budget, and then design the house of your dreams.
You will need to determine if you are going to build it yourself or hire a company to do so for you. After that, you can get started building or wait for its completion, move in and enjoy!
For more homestyle tips and information, be sure to visit our website daily! And sign-up for our newsletter.
The Ultimate Tiny House Design/Build/Transition Workshop
Sign-up for this acclaimed 16+ hour Digital Tiny House Workshop to learn how to build a tiny house, the legalities to be aware, how to make the transition to living tiny, and more!
INCLUDED with the DIGITAL WORKSHOP:
54 bite-sized, engaging episodes
Downloadable follow-along booklet for note-taking
Over $300 in FREE bonuses, from tiny house plans to more how to's
Digital Diploma upon full completion of the course