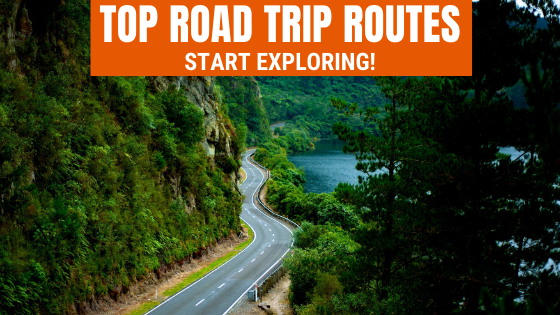 Explore the Best Road Trip Routes in USA
Experiences over things always! So get out there & start adventuring with one these epic road trip routes.
Whether you're keen on traveling with your very own tiny house or another home on wheels, or you want to simply get away for a few days with the family, there are some fantastic domestic adventures to be had in America. One of them is going on a road trip to some of the country's amazing locations, which are of course accessible via car, with the option of setting up camp or staying in your tiny home once you get there.
After all, road trips have been a forever pastime in this country. It's an opportunity to soak up the geographic diversity by soaking in some of America's coastal views and rugged cliffs as they venture to a range of different locations.
These days, modern-day vehicles can cater for road trips better than ever before, too often with built-in GPS. People can hook up Spotify to their car and have a sing-along as they cruise down the highway. The sophisticated smartphones we all now own act as satellite navigation systems. Also, use them to film your adventures for Instagram, your very own YouTube channel, and when you stop for the night, to chill out with movies on Netflix and online slot games like Treasures of the Lamps. Because let's face it, highway driving can be stressful sometimes, especially when going through city traffic.
Overall, going on a road trip is always a memorable experience, but what are some of the best options worth exploring, particularly in terms of scenic drives? Let's take a look below.
Best Road Trip Routes in USA
Big Sur
Big Sur is a popular destination for many road trippers, with a photographic buffet on offer as you work your way along the likes of Pebble Beach and Carmel. Along the route, you can explore the works of famous architect Frank Lloyd Wright, check out the Lone Cypress, and take in some truly stunning scenery as you go. Of course, you'll need to put together your prospective road trip route, but adding Big Sur to the itinerary is a must.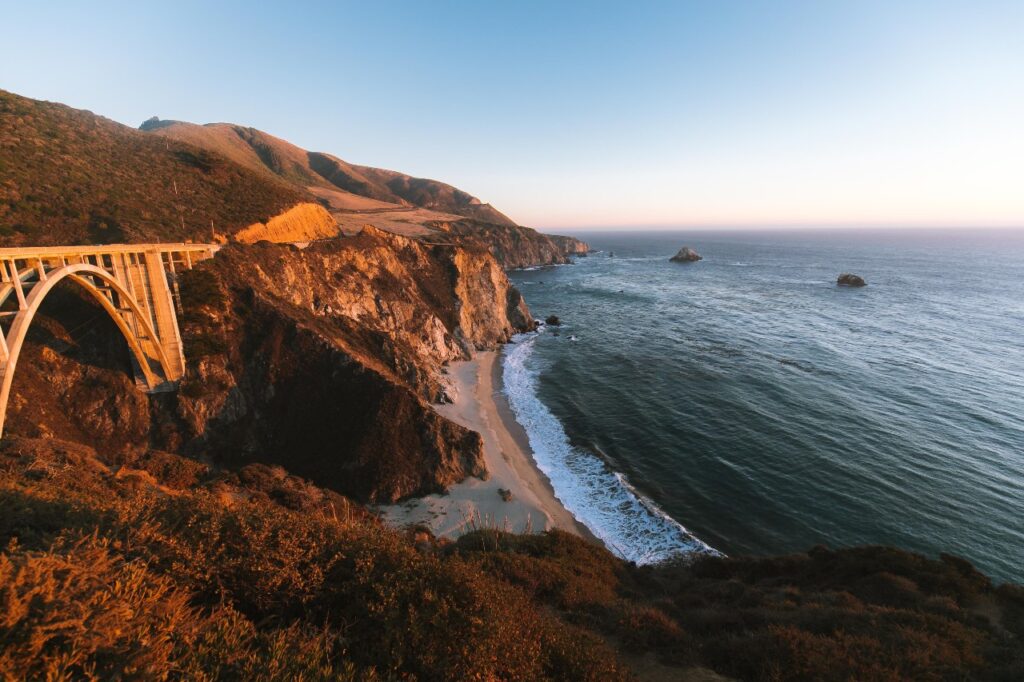 Pacific Coast Highway
Offering one of the most glorious drives the country has to offer, venturing down the Pacific Coast Highway from San Diego to the likes of Monterey, a quaint and welcoming coastal town, is brilliant. Not only is it a relatively simple drive, but the route takes you along some of America's most picturesque coastlines as you enjoy the delights of being out on the open road.
Glacier National Park
You can only go to the Glacier National Park for a few months of the year, but if you can manage to make it in time, then you'll be treated to a truly unforgettable experience, especially as you drive down Going-to-the-Sun Road. You might encounter bears, mountain goats, gorgeous waterfalls, and a range of other stunning natural beauty.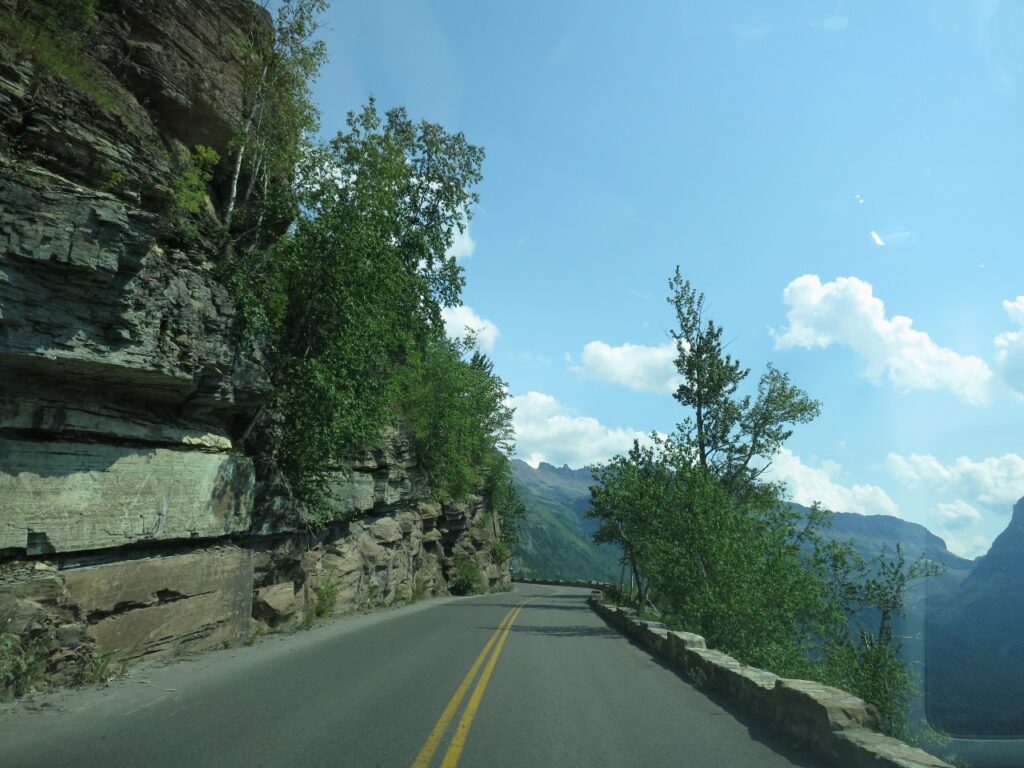 Olympic Peninsula
Starting off in Seattle, the amazing views and wildlife on offer when driving through the Olympic Peninsula is hard to match anywhere else on the planet. With shorelines and waterfalls alongside white mountain tops and arguably the most beautiful lake in the world in Lake Crescent, you'll have plenty of amazing imagery to capture on this particular route. If you fancy stretching your legs along the way, hiking in the Hoh and Quinault rainforests are well worth doing also.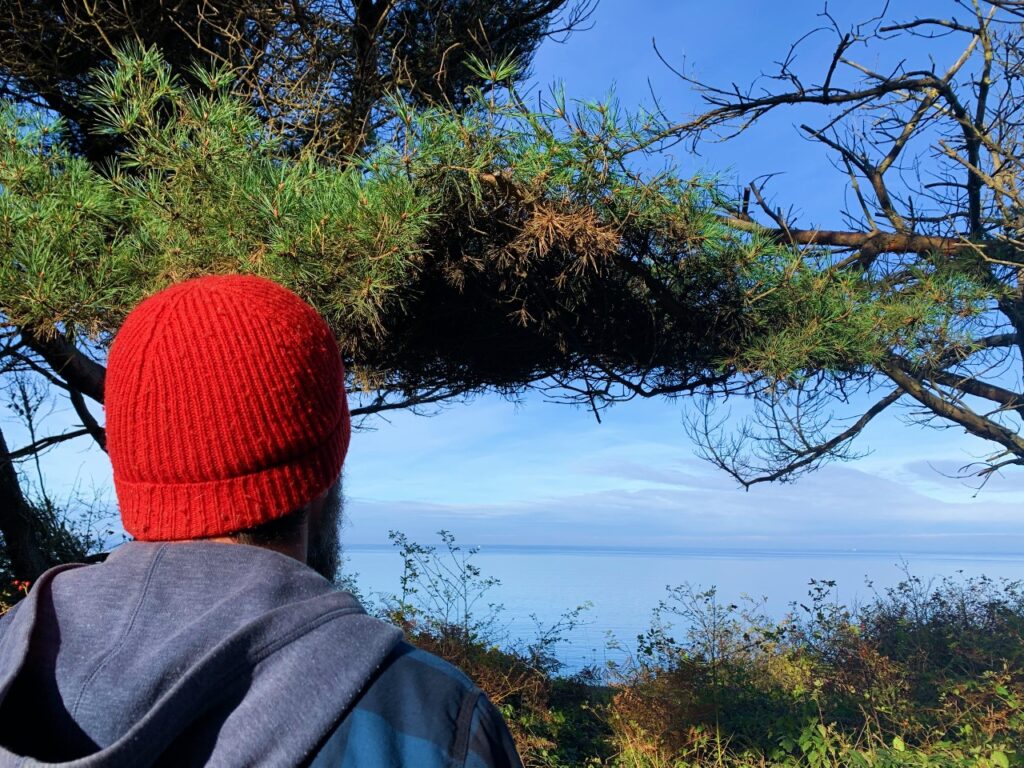 A thousand miles through Arizona
Offering the likes of the Petrified Forest, Painted Desert, the Grand Canyon, Meteor Crater and Monument Valley, driving through Arizona is one of the best road trip options available anywhere on the planet, let alone in America. Particularly popular with families, there is plenty to do and see as you embark on one of the most epic driving adventures possible.
Planning your road trip route
Getting the itch to start adventuring? Hope this selection of some of the best road trip routes America has to offer has inspired you to get out there. The next step is to create a plan! Use free planning tools, like Roadtrippers, to put together a dreamy route and discover new roadside attractions along the way. Also, check out this great guide on how to plan a road trip with Google Maps.
Here are other popular options worth researching:
Highland Scenic Highway
The Southern Riviera
Mackinac Island
The Outer Banks
Prehistoric Wyoming
Grand Teton National Park
Cape Cod
Coastal Maine
Our New Mexico Road Trip - Boondocking on Public Lands
The Ultimate THOW Travel How-To Guide
Learn the ins and outs of traveling with your tiny house on wheels, whether you are planning a one-time move OR a road trip.
We share our extensive first-hand experience traveling with our tiny home over 55,000 miles. Our hope is to encourage and empower your own DIY travel experience.
With the right preparation you'll be able to it the road, safely, and have the time of your life.