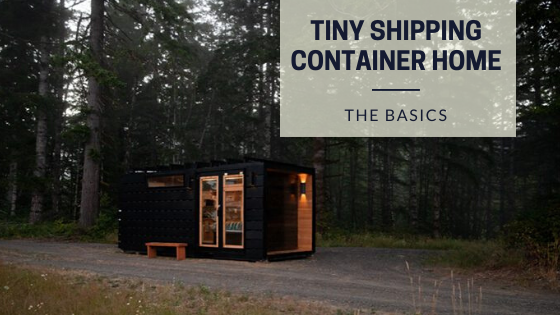 Use These Tiny House Basics to Turn a Shipping Container Into a Home
Do you want build and live in a tiny home? These tiny house basics will help you turn a shipping container into a home you can be proud of.
You've seen them on TV. Cute tiny homes, from those on wheels to container homes, are all the rage right now.
And why not? Living simply and mortgage-free sounds very appealing right now!
So, you've decided to build a tiny home, but where do you start? These tiny house basics will help you turn a shipping container into a minimalist dream house.
Keep reading to get started!
Tiny House Basics: Shipping Container Conversion
It might seem like a tiny house comes halfway built for you. The container frame comes pre-made, and it's ready to go, right? Well, as with all building types, there are pros and cons, and a simple tiny home may not be as simple as it looks.
If you are new to the DIY home building, there are a lot of steps needed before you can decorate and move in.
1) Plan the Design
We cannot stress this part enough! Planning is always essential for house building but especially crucial with tiny homes. If you can, work with an architect or engineer.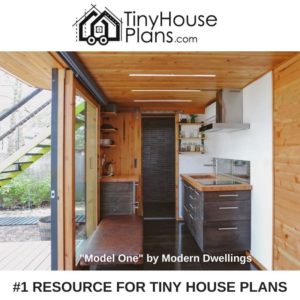 He or she will help you layout the home properly, paying attention to all the details like electricity, water, insulation. There are also many sites online that offer floor plans for tiny houses, including shipping container houses.
If you're brave enough to design it yourself, consider the layout very carefully and triple check your math!
Get creative and have fun with your floor plan, but remember it needs to be functional. For instance, having the bathroom and kitchen on opposite ends of the house may not be realistic for efficient and low-cost plumbing.
2) Purchase a Shipping Container
When purchasing a shipping container, be sure to look at how long it will take for delivery and make sure you plan accordingly. Delivery with most shipping containers can take quite a while. You will be able to purchase new, used, and one-trip containers.
There is a container for every budget.
You may even be able to find out what the container was used for shipping. This could help avoid a rusted or a smelly container. Learn more about purchasing your container here.
3) Prepare the Land
Before your shipping container gets delivered, you need to prepare the land. We are assuming that you already found the plot of land where your new container house will rest.
The next step is to level the land, lay a solid foundation, and decide if you want to build on a platform or the ground.
But don't forget to follow local building codes and get the proper permits!
3) Be Careful How You Spend Your Funds
Our last tip is to be careful about how you spend the funds you've saved for your tiny home.
Materials, land and development costs can add up fast!
To finish out the interior of tiny container home, look for salvaged building materials and deals at discount home building stores, like Habitat ReStores.
Remember, you can also add nicer fixtures later. Put the basics in now and focus on the more important things, like proper electrical work.
Tiny Homes Are Not as Simple as They Look
You can build a tiny house and convert a shipping container with no experience, as long as you're prepared!  Just remember, tiny home building can look simple, but don't let it fool you.
Besides the initial research and planning, there are a thousand little steps needed to complete a safe build. Start with a solid plan, then take it one step at a time. Also, ask for help if you're unsure about how to do something
— f

rom friends with experience to YouTube tutorials, or a licensed contractor.

Follow the tiny house basics we shared, and you'll be on your way to the perfect tiny home in no time.

If you liked this post, share it with your friends and read more of our posts on tiny homes.
The Ultimate Tiny House Design/Build/Transition Workshop
Sign-up for this acclaimed 16+ hour Digital Tiny House Workshop to learn how to build a tiny house, the legalities to be aware, how to make the transition to living tiny, and more!
INCLUDED with the DIGITAL WORKSHOP:
54 bite-sized, engaging episodes
Downloadable follow-along booklet for note-taking
Over $300 in FREE bonuses, from tiny house plans to more how to's
Digital Diploma upon full completion of the course